#5 – A Book Bound in a Murderer's Skin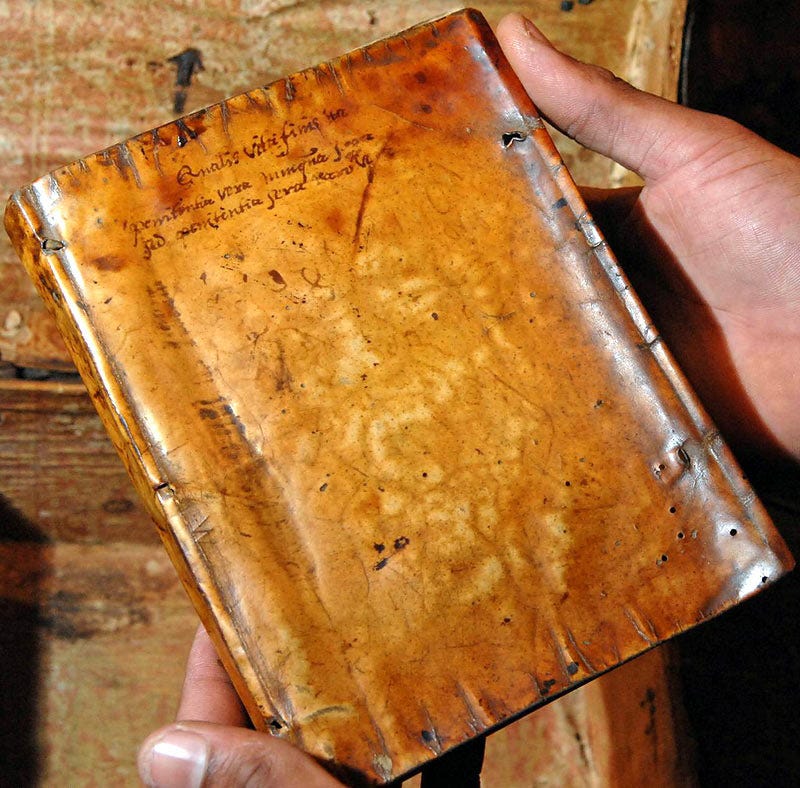 A man called John Feno, Jr. was surprised when he was given a book that was bound in human skin. When he asked the person who gave him that unusual gift what's the gift's origin, he was utterly shocked.
John Feno, Jr. soon found out that he was sent this gift by a man called James Allen, a 19th-century murderer and robber. Now, Allen allegedly wrote a book while he was incarcerated and he wrote it for one special person, Feno, who put him in jail. Before his execution, Allen ordered prison guards to bound the book he wrote in his skin and give it to Feno, Jr.