#18 – Kerry Washington and AdWeek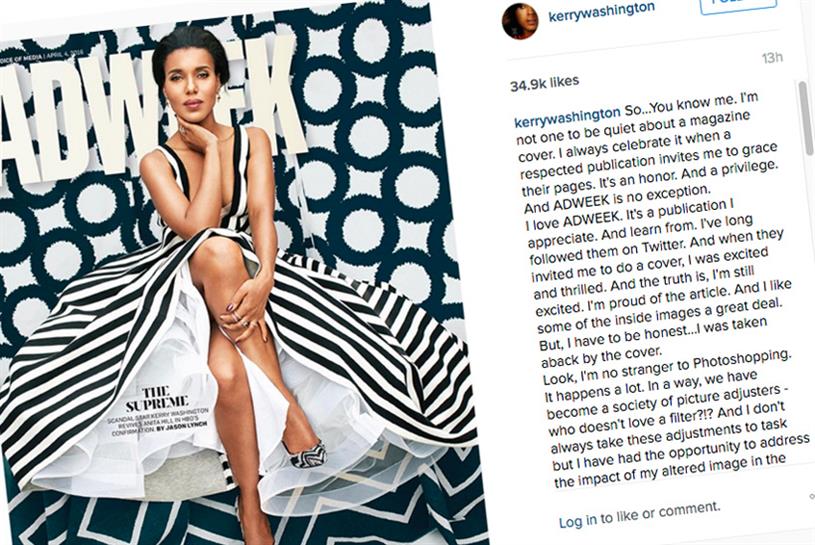 Speaking of hardcore photoshopping where a person is so heavily photoshopped that it can't recognize itself, we can't help it but mention Kerry Washington's case. This popular "Scandal" star felt on her skin how it feels to have your gorgeous body photoshopped to the extreme.
Kerry's body and face that graced a recent cover of the AdWeek Magazine were so heavily photoshopped that she had to speak about that on her Instagram! Congratulations Kerry for speaking out your thoughts on Photoshop!