#23 – Bali – Indonesia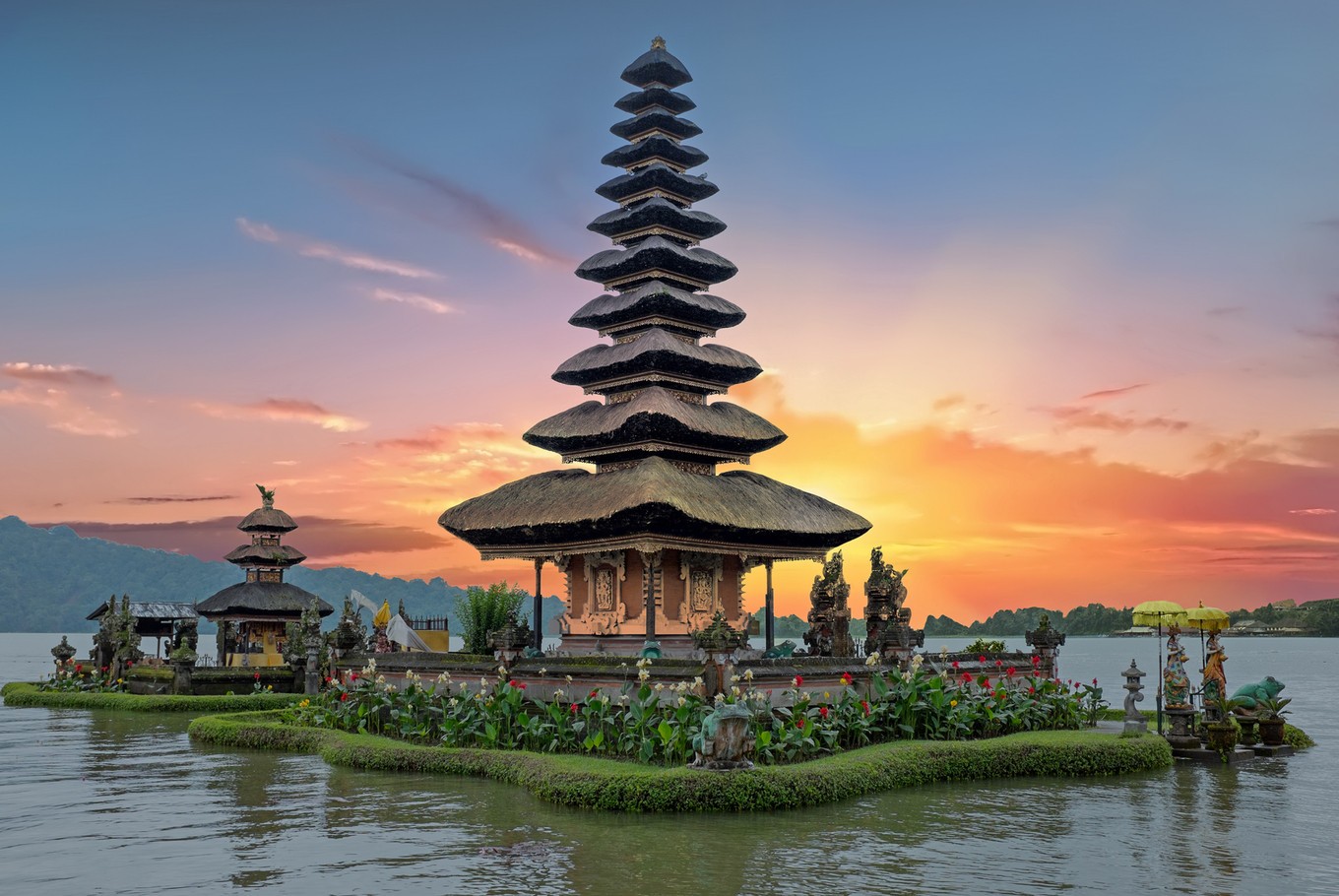 Did you know that Bali natives refer to their island as the "Island of Gods?" Although you probably heard about this Indonesian island for the first time from the famous movie "Eat, Pray, Love," Bali had been a popular honeymoon destination before that movie was released. Honeymooners are attracted to Bali because of the island's gorgeous mountain vistas, mist-shrouded ancient temples, and a vivacious art scene.
Where to stay in Bali? If you ask us, we warmly recommend you staying at Mulia Resort & Villas. That resort is located just in front of white-sand beaches and blue waters.